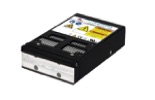 ProPhotonix offers laser dirange of wavelengths and power outputs with many laser diodes in stock. We offer laser diodes from a range of high-quality manufacturers in red, green, blue, violet and infrared. With more than 25 years of experience as both a supplier and an integrator of laser diodes, ProPhotonix has the expertise to help you in selecting the right laser diode for your specific application.  See our laser diodes by color or by manufacturer or use the handy laser diode selector below to specify your requirements and see our full range of laser diodes that meet your requirements. viewing aperture required
• Analogue & serial control options
ProPhotonix designs and manufactures LED lights and Laser module solutions for some of the world's leading industrial, medical and scientific equipment manufacturers. Their custom OEM solutions ensure cost-effective results with superior performance.
ProPhotonix designs and manufactures easy to use, plug and play laser diode modules for a wide range of laser applications including uniform laser lines and DOE patterns for machine vision and rugged laser modules for industrial alignment applications. ProPhotonix also partners with leading manufacturers to develop laser modules for life science applications, scientific instrumentation, particle measurement, 3D printing and more.
Diode laser modules are available in a wide variety of wavelengths, output powers, beam shapes and with a variety of electronic functionality and form factors. Wavelengths from 405nm laser to 1300nm laser are available with maximum output power up to 2W. Circular and elliptical spot, Gaussian and uniform lines and various diffractive optical patterns are also available. In terms of electronics, ProPhotonix can offer CW, pulsed or TTL modulation options. Temperature stabilized (TE cooled) laser modules are also possible.
UV LED curing systems are now the technology of choice across a wide range of applications including printing, 3D printing, coatings, and adhesives due to the inherent value of an LED solution. UV LED curing systems offer vastly improved lifetimes, reduced maintenance costs, significant energy savings, and with no ozone emissions or mercury content, offer a more sustainable solution than traditional technologies. In addition, the "cold cure" offered by LED-based systems is ideal for heat-sensitive substrates or thin films.
UV curing is a photopolymerization process in which UV energy is used to change a liquid to a solid. For optimal curing, key considerations include wavelength selection, light output profile, working distance, intensity and dose requirements, and uniformity.
UVC-based disinfection, often called, Ultraviolet germicidal irradiation (UVGI), is the use of ultraviolet (UV) light to kill or inactivate viral, bacterial, and fungal species. When UV-C light is incident upon the target, the incident photons are absorbed by DNA or RNA, causing inactivation of the DNA or RNA double helix strands through the formation of molecular lesions. When enough of these lesions are created, the replication process is disrupted, and the cell cannot replicate. Absorption by proteins can lead to the breakdown of the organism's cell walls causing the cell to die. For most commercial applications, replication prevention is sufficient. The UV doses required to prevent replication are much lower than required to kill, making the cost of UV treatment to prevent infection commercially viable.
ProPhotonix designs and manufactures a wide range of innovative LED lights ideally suited to machine vision lighting applications including area scan and line scan applications. Many of these configurable LED products and our Custom LED lights are used in a broad range of non-industrial imaging applications including dental imaging, security, and transport applications.